Every year I try to create a new Houston engagement photo session tip blog. Alas here we are. A new year and a new engagement season. Houston Texas seriously has some of the BEST engagement session locations. From Downtown Houston, to open fields, Galveston beach, LOTS of public park filled with greenery. So honestly the skies the limit. Enjoy some of my favorite tips for planning and having the most successful engagement session in Houston.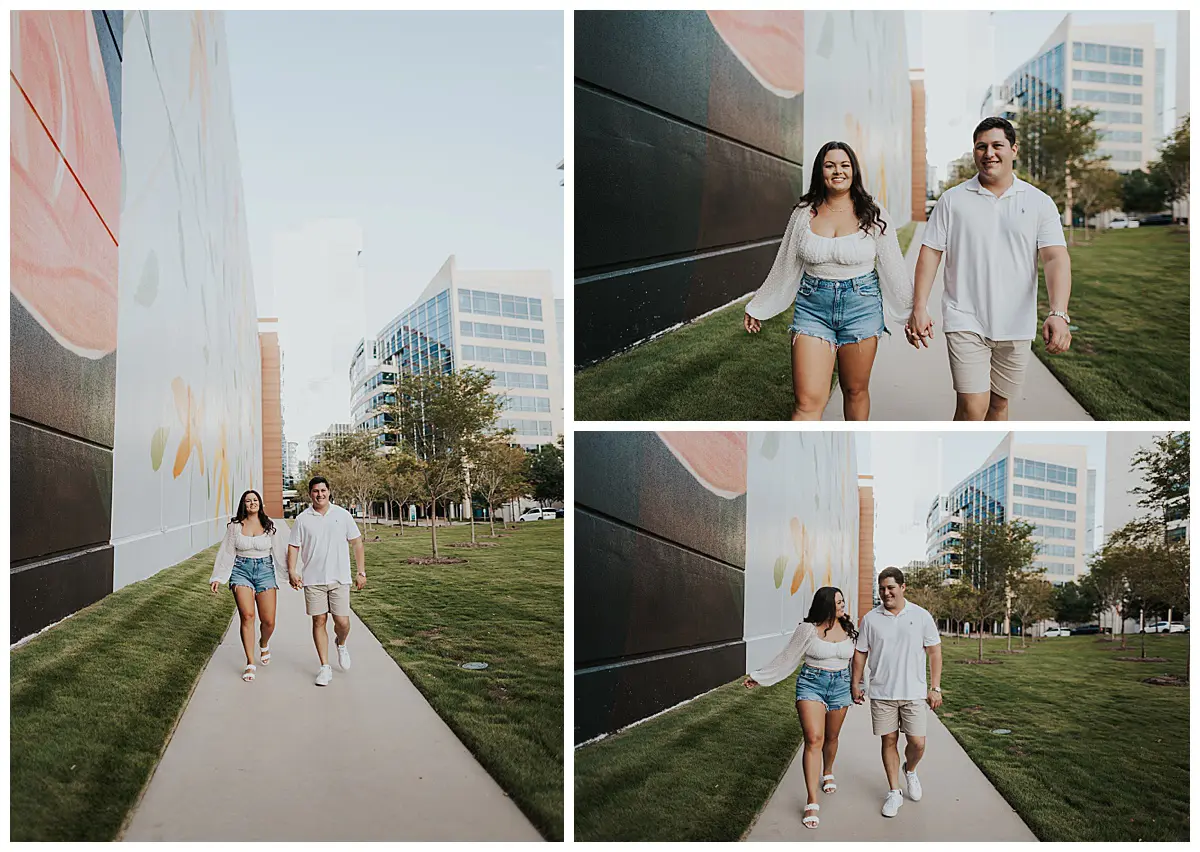 LOCATION
Pick a location that has a lot of coverage options! The more scenery the location has the more places we have to play around with shots. I also would encourage verifying if the location requires a permit fee​​​​​​​​. We love a good park but downtown comes at a price. Not open to paying a permit fee? Thats totally fine I have lots of options out of the city with the same feel without a permit fee.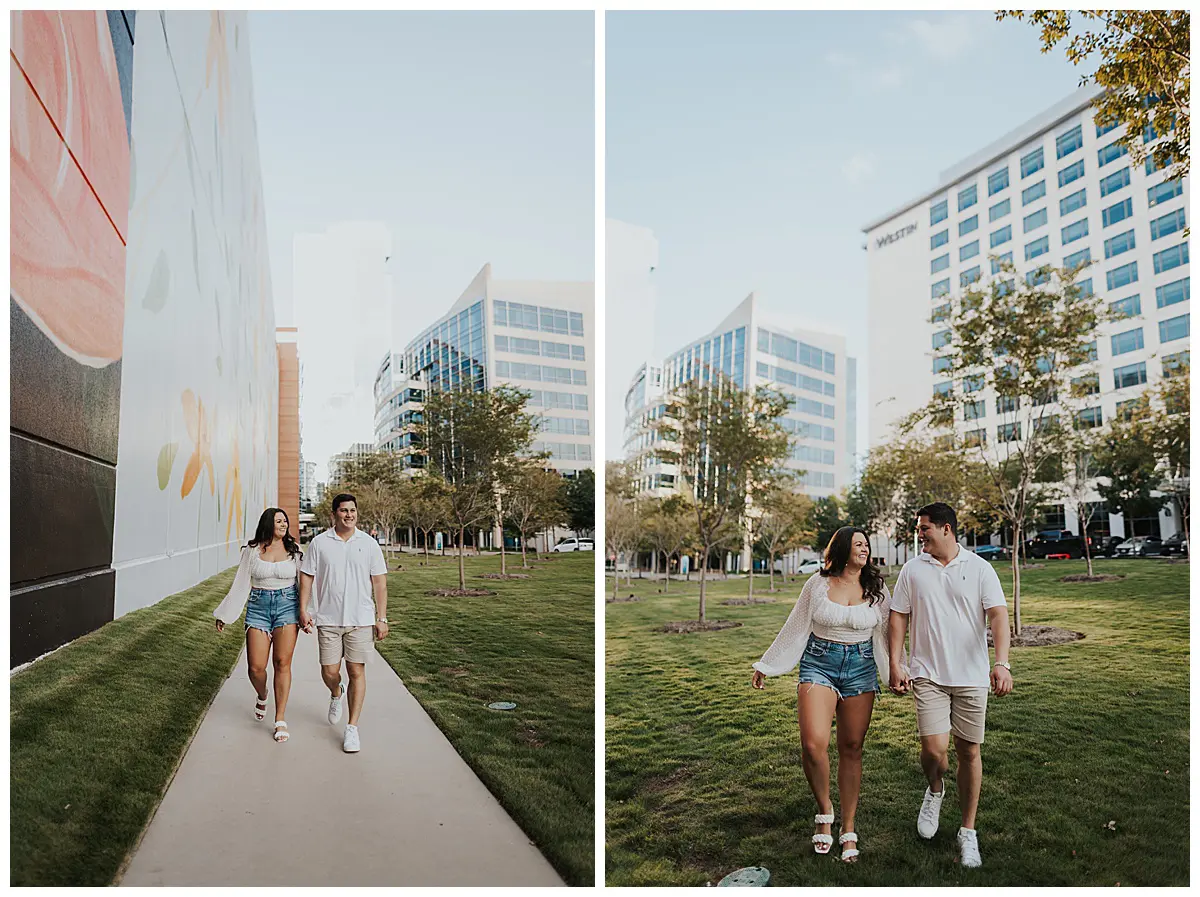 Day of the week!
Choose a day that will be less busy! Houston Texas engagement season will be in full effect! So the less people there are out and about. The less likely they'll be in the back of your photos & you can be more comfortable without worrying about people during your session. ​​​​​​​​


​​​​​​​​Make it you!
Make sure the location you chose is the best that suites your personalities! If you love trees, let's explore those woodsy areas!!! Or if you love downtown, let's hit the streets!!​​​​​​​​ Met at your favorite restaurant (i love food and trying new things) let's do it! Honestly the skies the limit when it comes to location.


"Props"
Bring a "prop" of some-sort. When I say "prop" i mean like a blanket, your favorite drink, a mini picnic, something to utilize at your session's location. Things that you enjoy doing together or to enhance your outfits are always a plus! They also can add a pop of color to your session while showcasing your personality.​​​​​​​​ (PS cowboy boots and hats count) we love a good Houston engagement session with cowboy boots.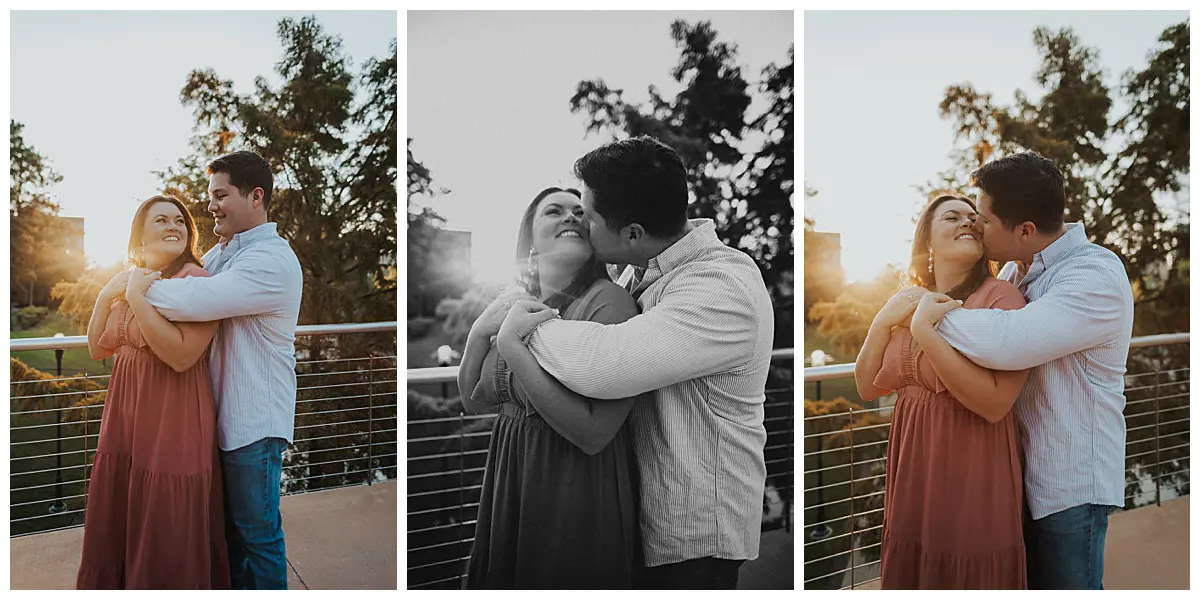 OUTFITS
I am always here to help you plan your Houston engagement session outfit ideas. I love using Style & Select to help show you what your complete outfit would visually look like. As well a help come up with a cohesive color scheme. I always! recommend staying away from patterns or logos. Neutral is always better. Beige, grey's, ceam, natural tones always work best together. With that I always advise you bring one more "Casual" outfit, and one more "fancy" "done up" outfit.


Hair and Makeup Trial
When you book hair and makeup for your wedding often times it comes with or has the option to add on a trial run. I always like to recommend using this trial run for the day of your Houston engagement photo session. You can see how the makeup will last, do you like it, do you love the makeup artist etc!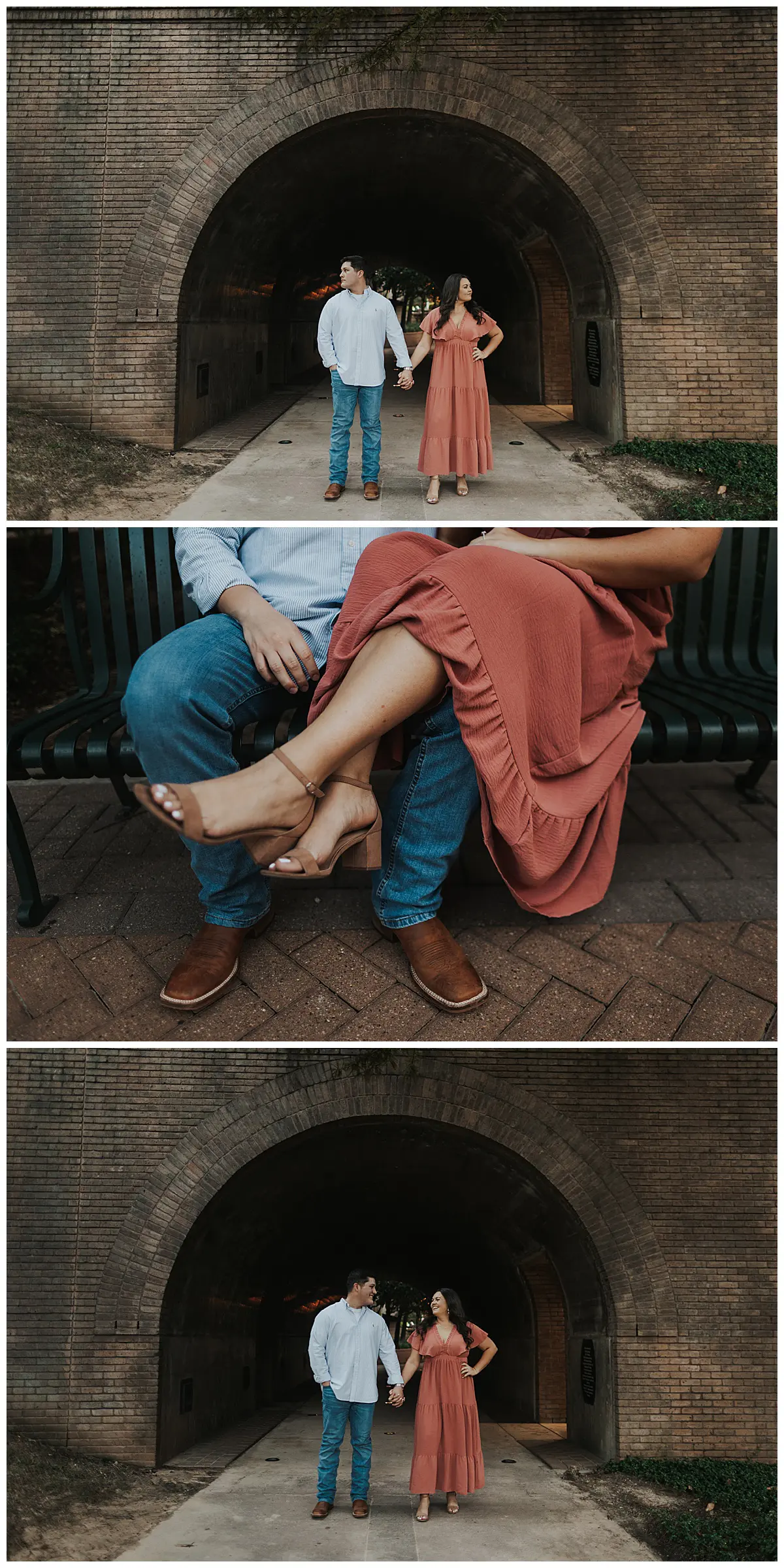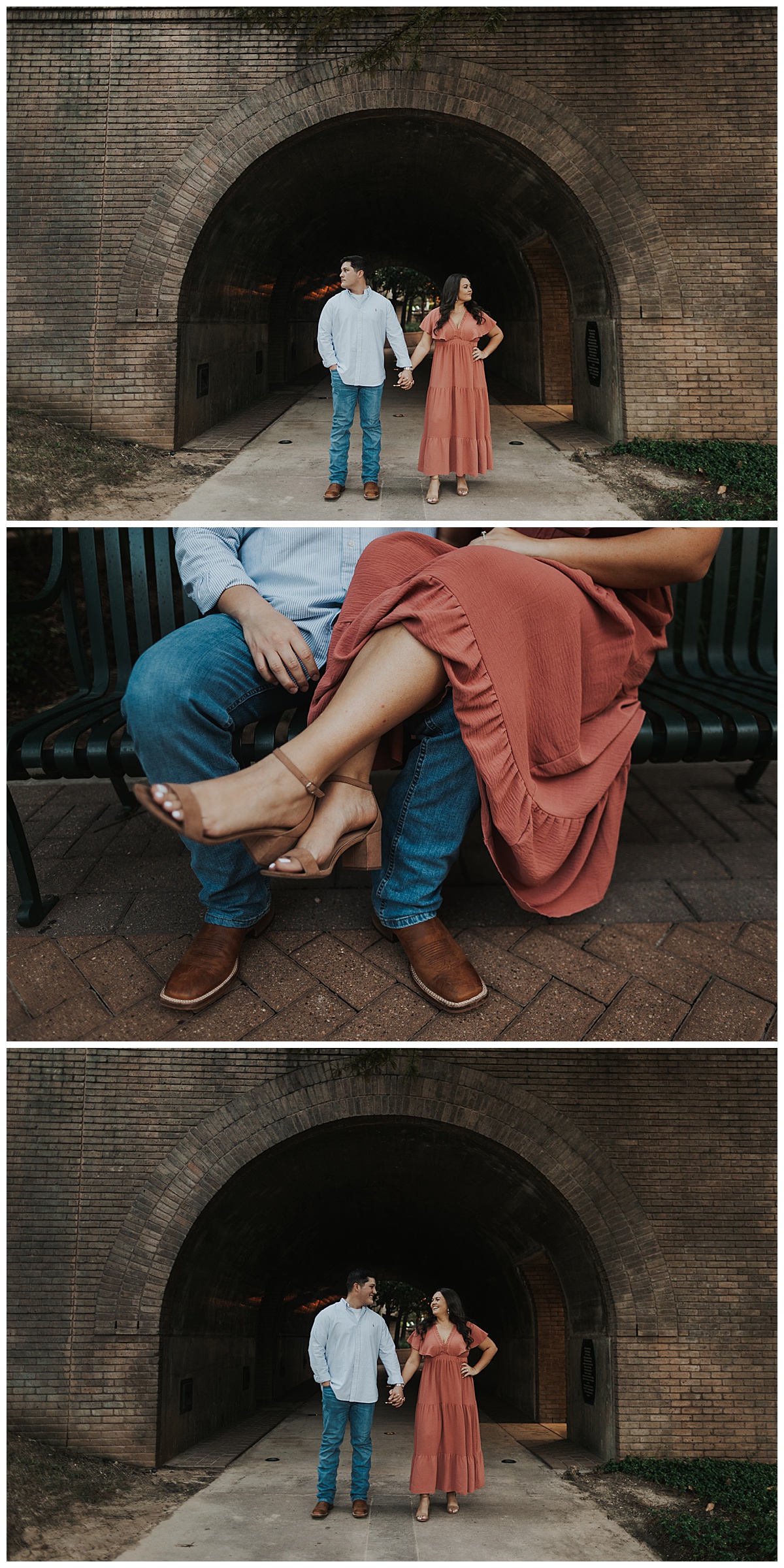 Pets
Let's talk pets, If you're bringing your adorably lovable furry friend, bring a (human) buddy too! This way your human friend can take care of your pet while we capture other shots. Often times we think our pets are the best behaved animals ever. Well Ish happens and instead of you getting frustrated or feeling overwhelmed you have someone who can help out. And we get to take advantage of all that extra time and yummy light without getting flustered, or worried.
​​​​​​​​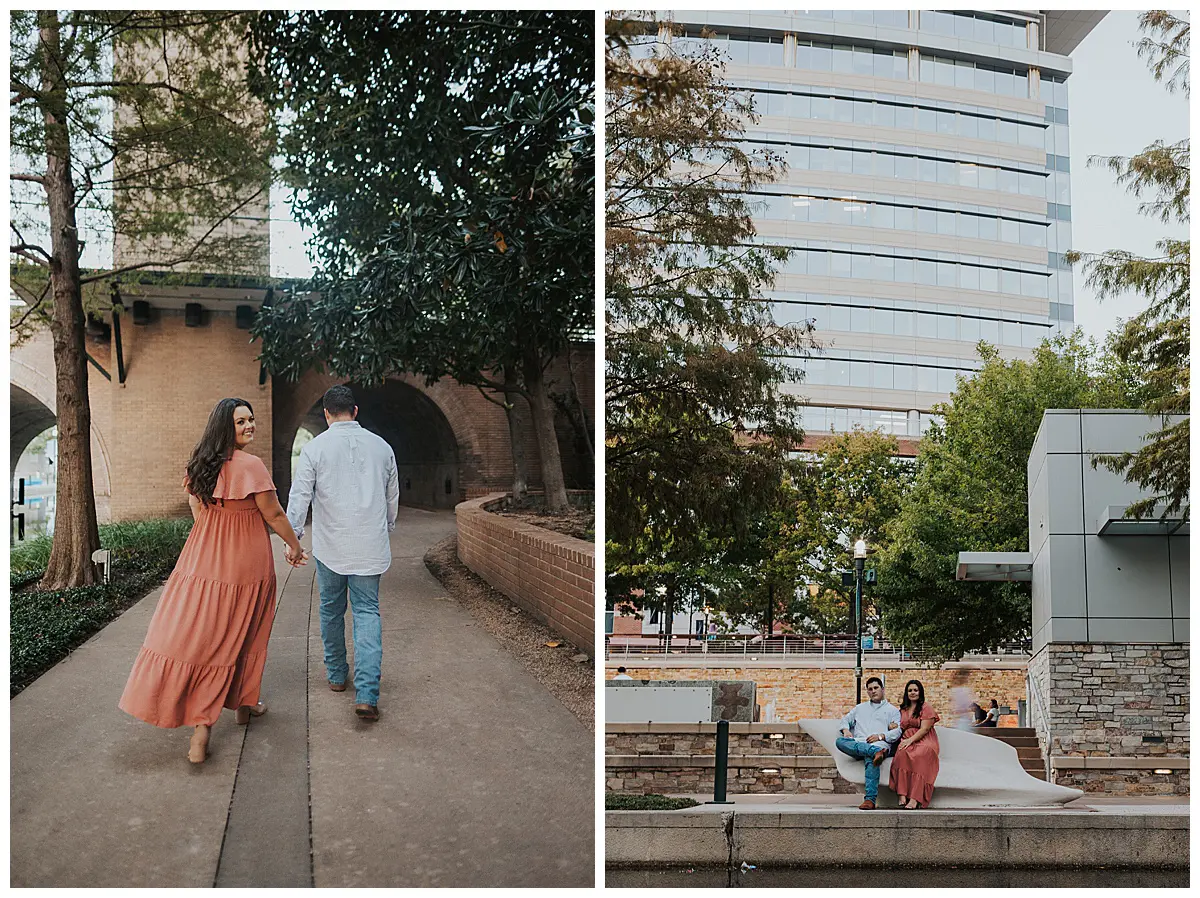 Drop in the comments the prop you would bring to you engagement session! I'd bring a quilt or blanket.
​​​​​​​
Want to chat about the possibility of me photographing your Downtown Houston, Engagement session? Contact me to learn more!