I won't lie… this whole blog thing has never been my favorite. I know I am not the worlds best writer, and I sure as shit don't have the best grammar…but here we are, writing blogs because the truth is that despite all of that, I have important things to share and say! Practice makes perfect right?

Let's use engagement sessions as an example.
Don't come at me for what I'm about to say. I used to HATE engagement sessions. I *used* to. But with Houston engagement season officially here, I figured I'd let you in on that little secret…I have grown to love them for a multitude of reasons.
(Let me preface this by saying Florida is a great place for the people who love it). But I am a Texas gal now, and I'm falling more in love with engagements the longer I live here!
Now that my dirty little secret is out, and engagements are in, I figured today was a good day to share my top tips for getting engagement-photo-ready!
Five Tips For Engagement Sessions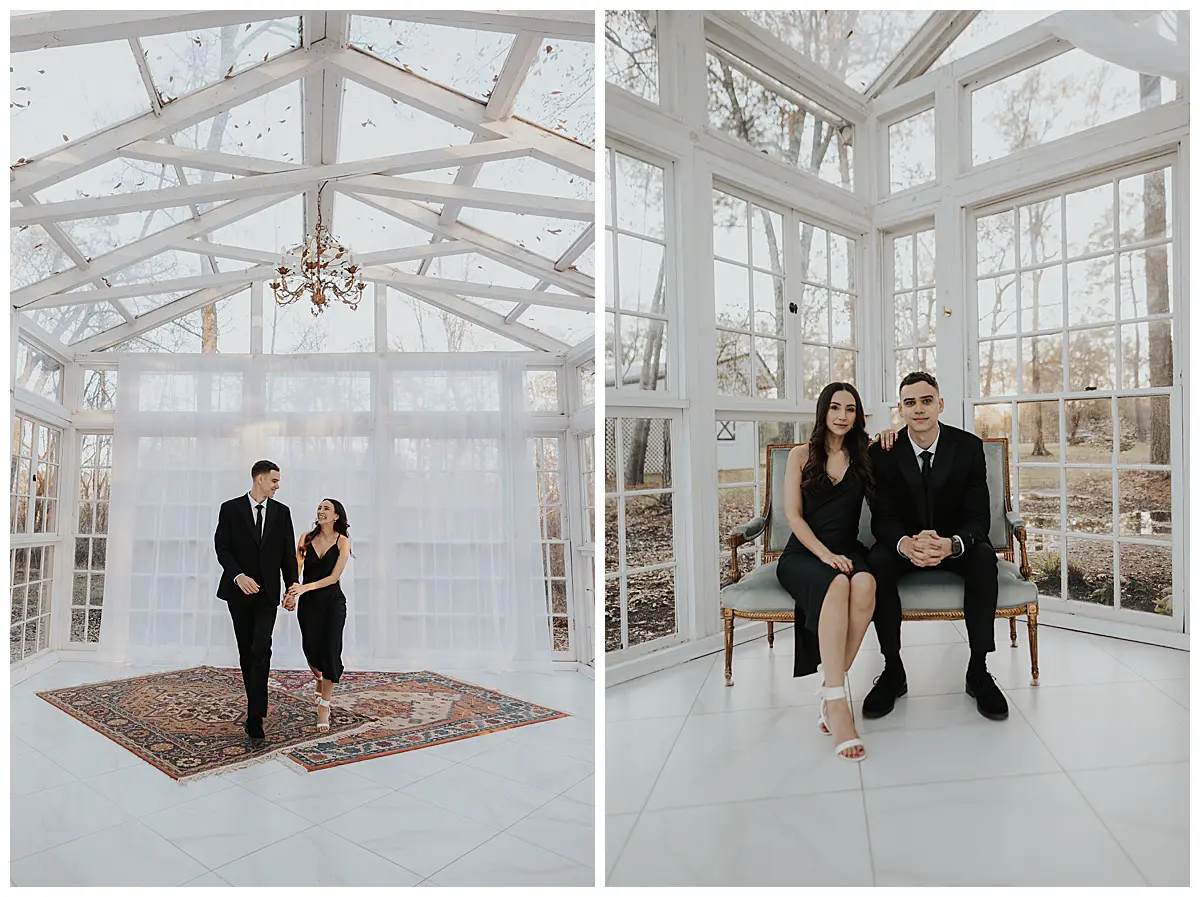 Tip 1 – Houston Engagement Locations
Where should we have our engagement session? What is the best time of day? Will it cost money? All are questions that go hand in hand. Houston is full of awesome engagement session locations.
To narrow it down, some questions I ask my clients are:
-Is there a space that is special to you as a couple?
-Where did you get engaged?
-Are you willing to pay a permit fee for the perfect location?

Locking down these important details can help us pick the best location for your session. If you don't have a spot in mind, I am literally bursting at the seams with fun ideas and locations that I fucking love! If you want something outdoors, consider the Houston Arboretum, or the skyline at Buffalo Bayou Park.
If you prefer something indoors, or a studio feel, check out The Oak Atelier (Shown here).
No matter what you decide, let those questions guide you, or give your photographer full control so you can find the vibe and location that works best for you.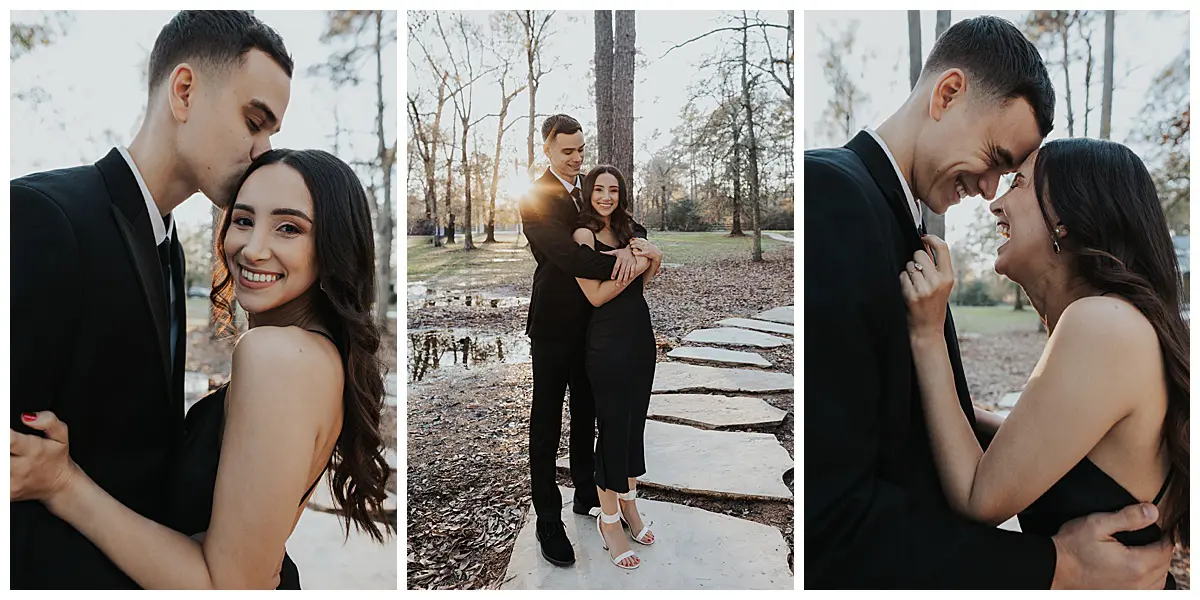 Tip 2 – How To Prepare For Your Houston Engagement Session
All RKM clients get a pre session email that shares tips and tricks on how to make your session flow and feel easy. Since you're here and I am feeling the love, I can give you a sneak peek at some of those tips here.
For starters, I always recommend getting a full 8 hrs of sleep the nights leading up to our session together. We always tend to feel better, are less stressed, and just all around happier. Here is a small article explaining the benefits of sleep to our moods. My second tip is BRING BUG SPRAY! we all know the texas bugs are wild and relentlesssssssssssss.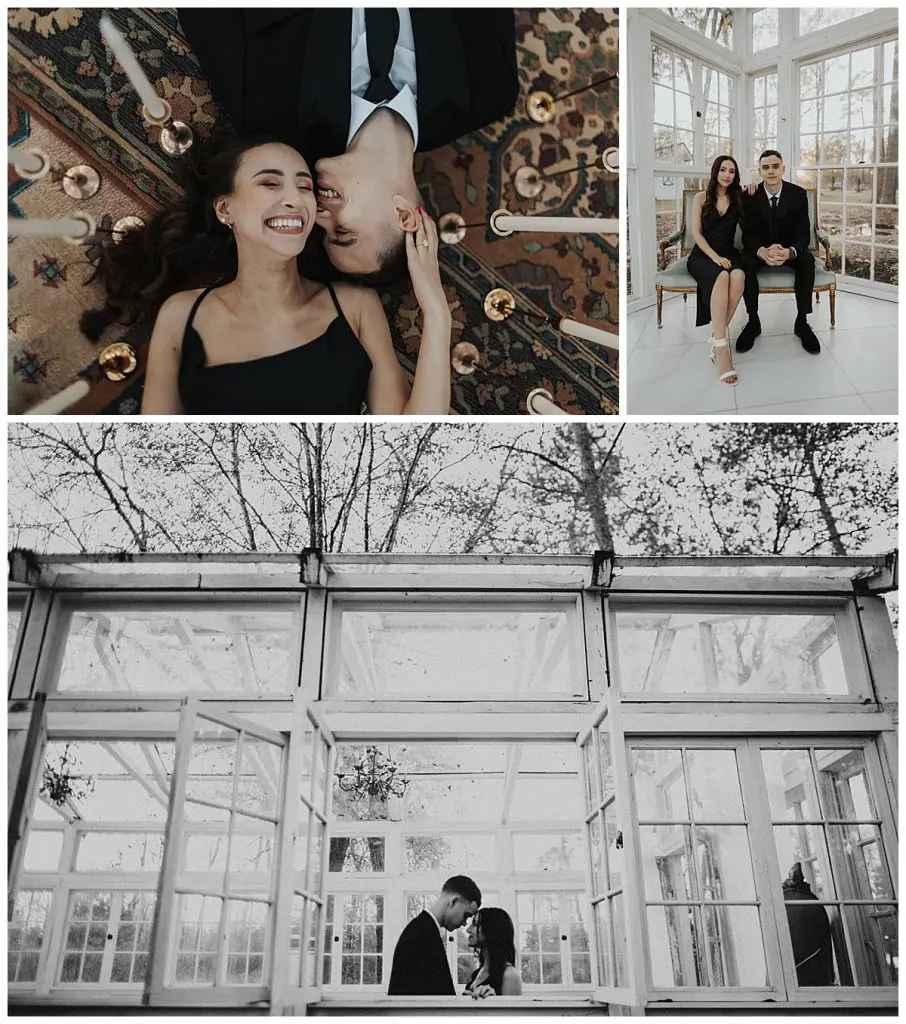 Tip 3 – What The Heck Do We Wear!
I always recommend my clients bring two outfit choices.
-One more casual more "you" outfit. Something that screams your individual personalities. Be it cowboy hats and boots, with jeans and a plaid shirt. Or just a casual hang out outfit. Think comfortable and casual.
-One more "formal" outfit. One that you would probably lean towards for your save the dates etc. Or if you are just fancy pants people and love to get dressed up do one/two epic outfits!
Some dress companies I love to recommend to my clients are Balticborn, Joyfolie, or Mod boutique. When styling, I always tell couples to pick a color "scheme" or pallet and go from there. Think light neutrals with a small amount of blush pinks. Or more fall "tones" like greens, with a pop of mustard. Picking a "theme" is always the way to go over matching head to toe in the same colors.

BUT rules are meant to be broken- this couple rocked it with black on black formal attire, so if you are struggling to make something work, don't worry, I am here to bounce ideas off of and help make sure you look incredible at your session.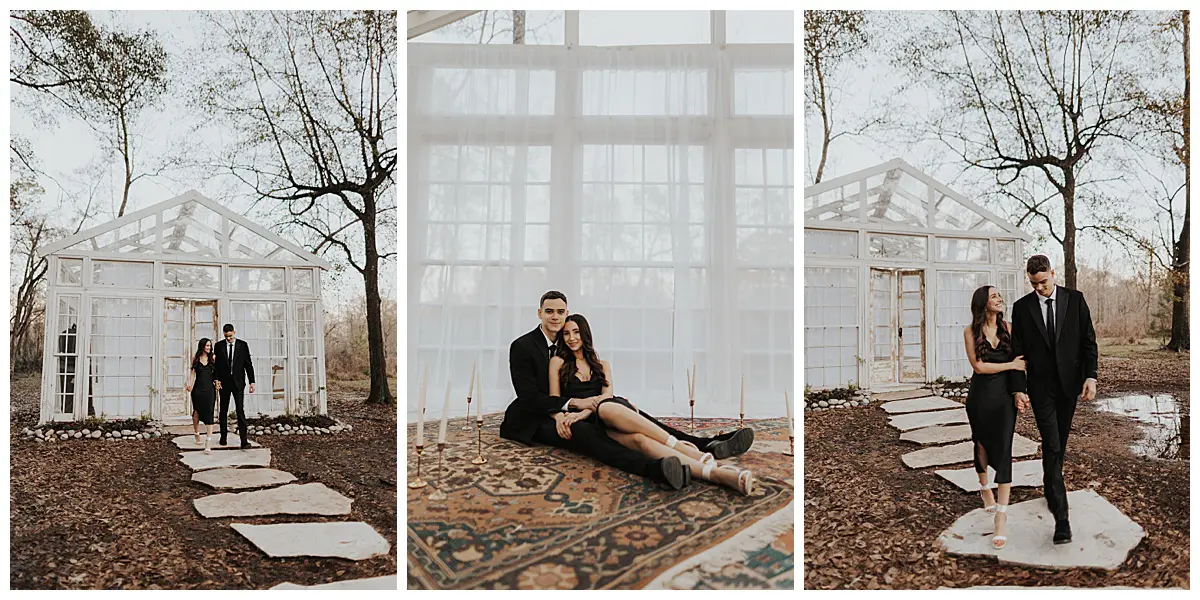 Tip 4 – How To Avoid Being "Awkward"
This post is all about being honest, so I'm gonna be honest with you about something…. WE'RE ALL AWKWARD IN OUR OWN WAYS! That's what makes you *you* and your relationship *yours*. As your photographer, I'm here to capture your relationship as it is. It is your photographers job to make it fun, easy, and tell your story- no matter how "awkward" you may feel. You're fucking awesome and I got your back!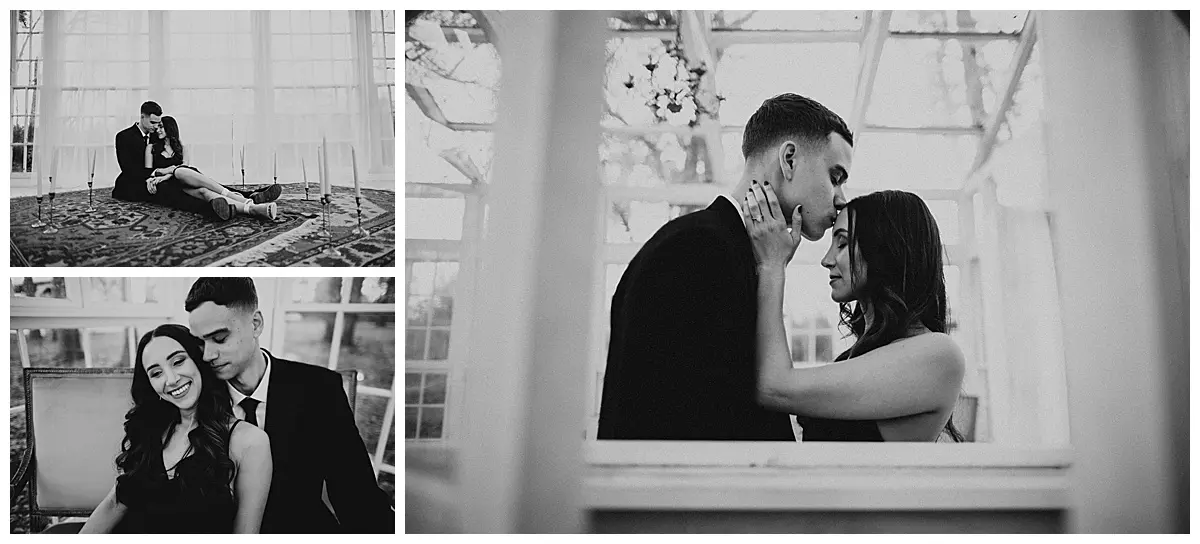 Tip 5 – Book Your Hair and Makeup Trial For Your Engagement Session Date
One of my favorite hacks as a Houston wedding and engagement photographer is to tell clients to book their trial session for their hair and makeup on the day of your engagement session. This allows you to visually see what you like or don't like about your wedding day makeup and hair.
Afterwards, you bring tips and concerns back to your HMUA (don't worry they love this and want you to be happy).
Some of my favorite houston Hair and makeup artists are Blooming Beauty, Portia Lea, Bespoken-Beauty. You can't go wrong with any of these amazing ladies!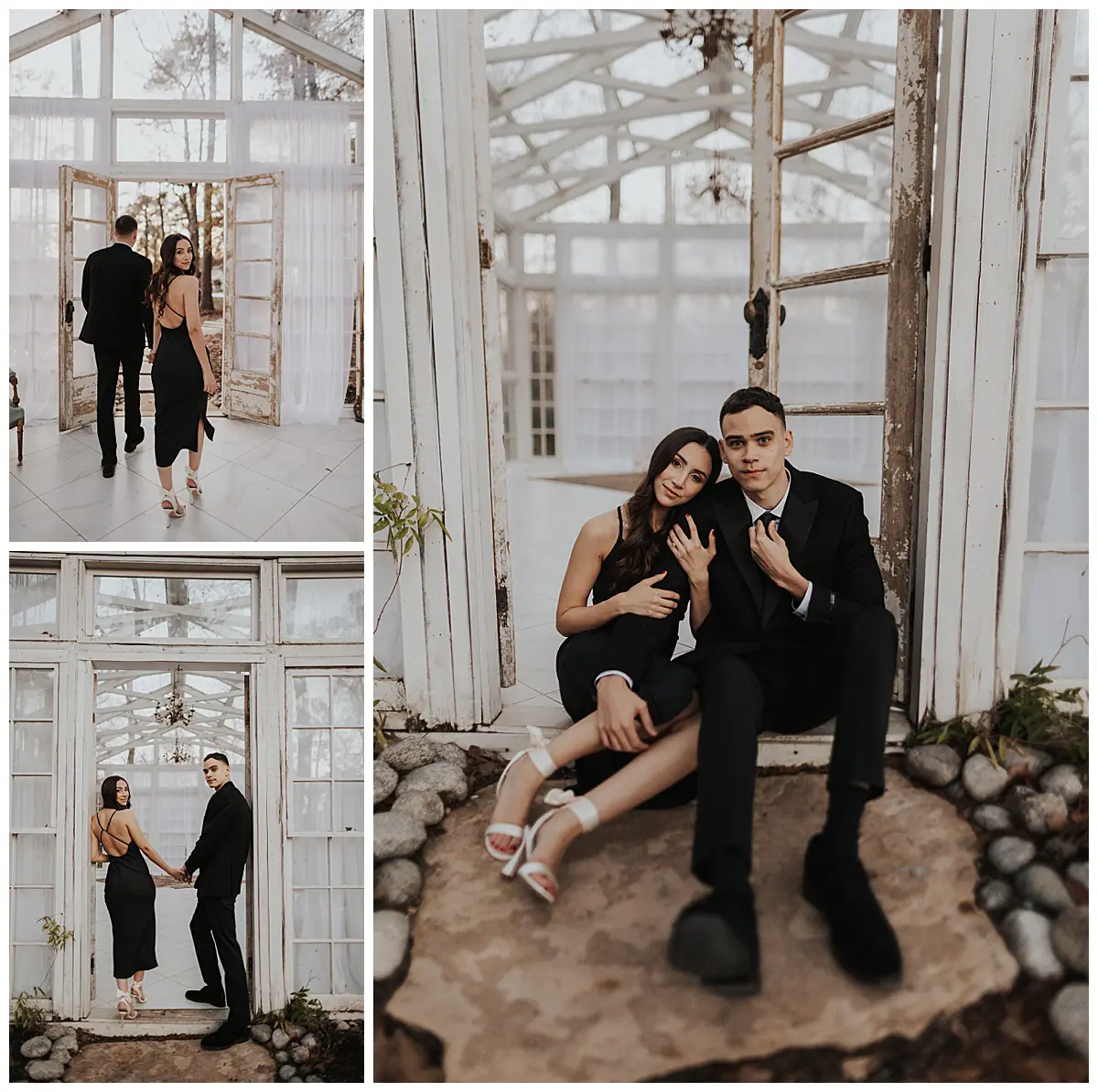 LOOKING TO BOOK YOUR 5 STAR PHOTOGRAPHER: CONTACT ME HERE!