I always get asked how can i get my details to look so perfect! How do i get my detail photos to look like this?! What did they do differently? The truth is easy, be prepared and plan ahead. Details have easily become a super integral part of the wedding day and honestly it has been fun to push myself creatively to create something new and different every time! Anyways here are some tips to help achieve this look.
Here's a guide on what Houston Wedding Clients can do to help create better wedding detail photos.
Plan Ahead:
Collaborate with your wedding photographer well in advance. Share your vision for the wedding, your preferred details, and any sentimental items you'd like to be included in the photos.

Prepare a Detail Collection:
Gather all the essential details to be photographed, such as the wedding dress, ALL RINGS (yes his as well), shoes, jewelry, invitations, bouquet, and any heirlooms or special items. Have them ready in one place for the photographer. (A shoebox or just box in general is a good spot for this!)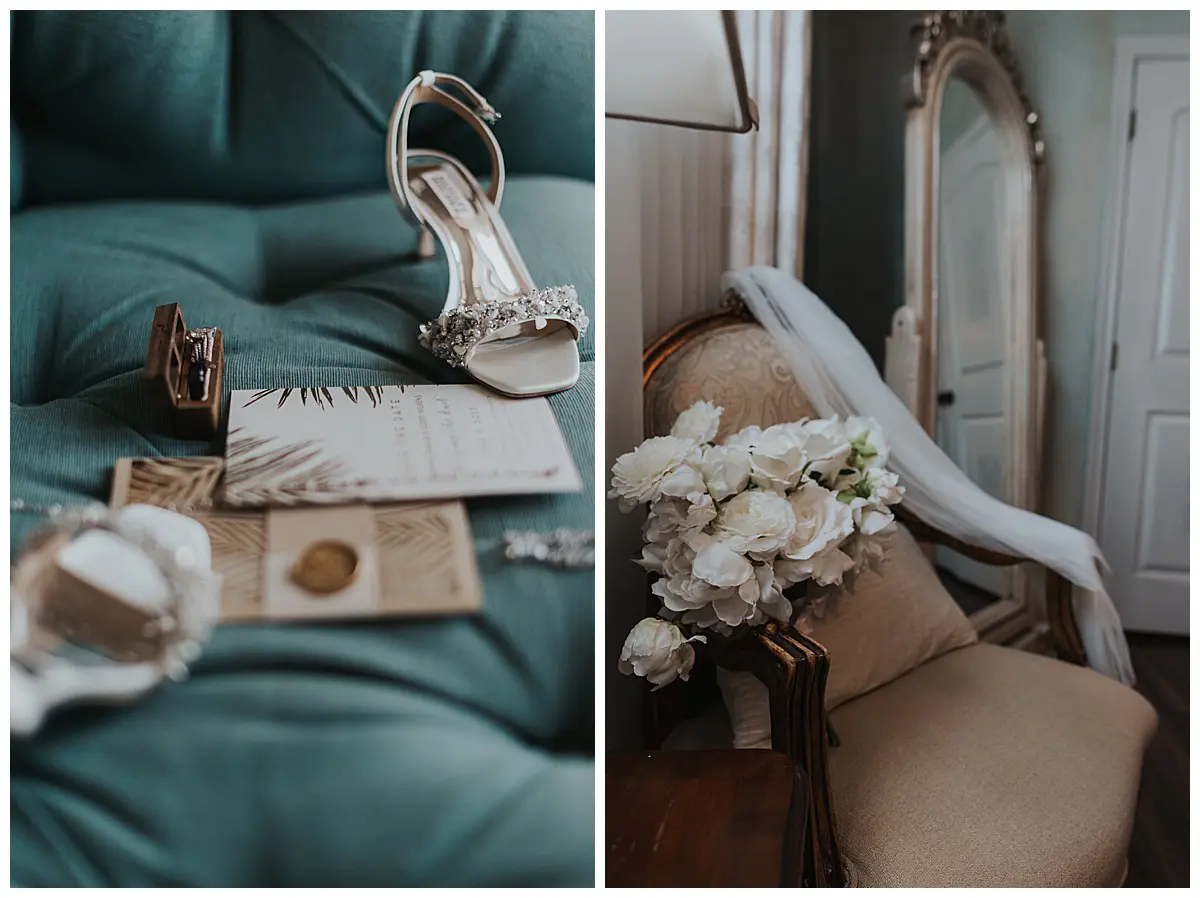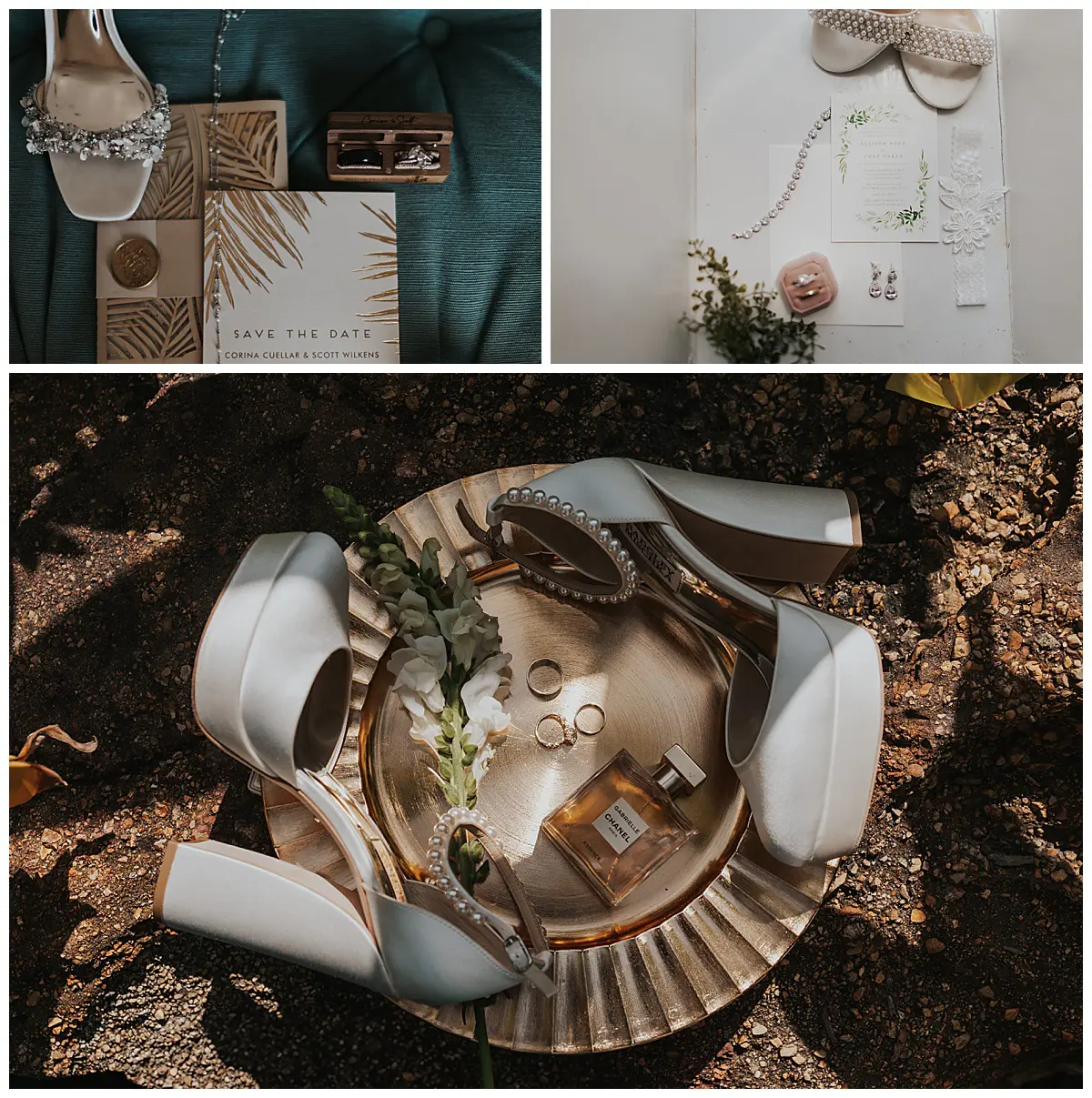 Consider a Styling Kit:
Some brides create a styling kit with extra ribbons, flowers, or other decorative elements that can enhance the detail photos. Share this with your photographer for additional creative options. (Bonus tip Etsy has some beautifully curated kits! )
Personalize Your Details:
Add personal touches to your details that reflect your personality and the theme of your wedding. This could include custom monograms on invitations, unique jewelry, or personalized hangers for your dress.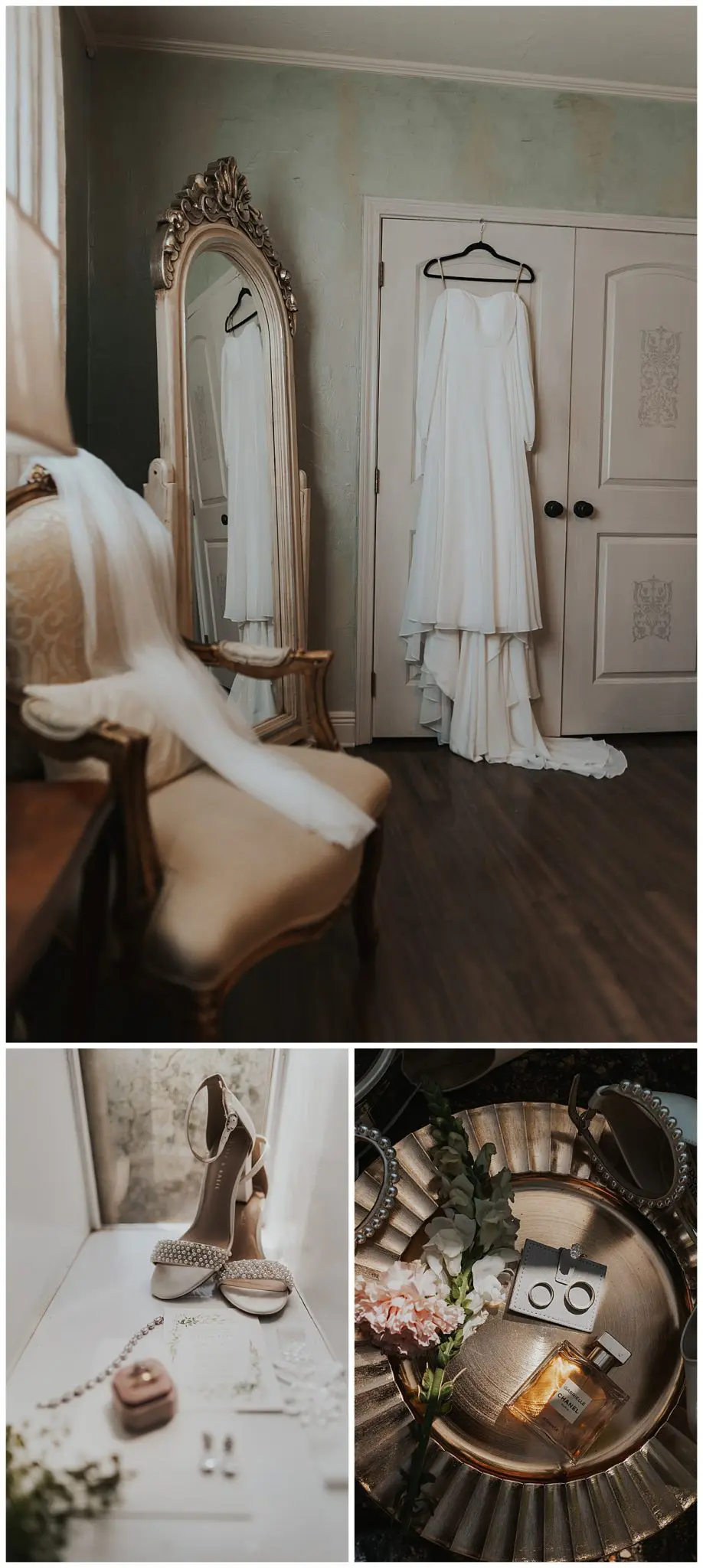 Choose a Beautiful Houston Wedding Getting-Ready Location:
Select a getting-ready location with ample natural light and an aesthetically pleasing backdrop. A well-decorated bridal suite or room can make a significant difference in your detail photos.
Trust Your Houston Wedding Photographer:
Your photographer has experience capturing wedding details. Trust their creative vision and allow them to experiment with different angles and techniques.